Repair Damaged memory card or Pen drive Sometimes our pen drive or memory card gets corrupted and dealing with a corrupted memory card or a corrupted pen drive is a tough task. We spend a lot of the time over the internet to learn "how to fix or repair damaged memory card or pen drive" but ends up getting nothing. Here in this article we'll help you know about the methods which you can use to fix your memory card and how you can repair damaged memory card or pen drive.
So lets started.
How to Repair damaged memory Card or pen drive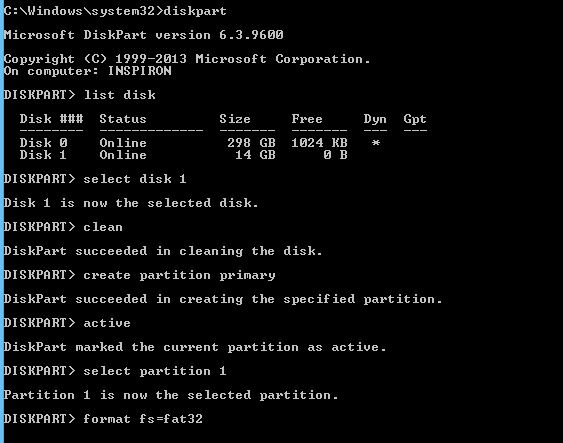 People often complain that they aren't able to format or access their memory card due to virus. This damage can be fixed be by using some CMD commands which which will forcefully format your SD card .
First of all you need a PC to get these feature worked.
Now insert your memory card or pen drive in your PC.
1) Now take your mouse on start button and click on "command prompt (admin) " A CMD window will be opened.
2) In that window type diskpart and press Enter.
3) In next step , Type list disk and press Enter.
A list of all the connected devices will be displayed on the monitor of the screen.
4) In fourth step , Type select disk and press Enter. (For Example: select disk 1 for memory card)
Note : Disk size will be displayed against it , don't click on format hard drive.
5) In this step , you'll have to type clean and then press Enter.
6) in this step click on create partition primary and click on Enter.
7) Type "active" and then Type "select partition 1".
8) In step 8 type "format fs=fat32" and press Enter. The format process will be started, wait for few minutes and the process will be finished in a few minutes.
Follow These steps to repair your damaged memory card or pen drive.
How To Check Aadhaar Authentication History here. You can also watch its video. Click here to watch the video.